I love making baby hats to donate to groups and charities that I support.
Just think of all those cosy little heads ......... !
Here are my Top 30 free knitted baby hat patterns.
Babbity Baby Hat
Babbity Hat in 2 colours
Charlie - Baby Beanie Hat
Alfie Hat
Bella Baby Hat
NEVIS Baby Hat
Eyelet Baby Hat
Angus Baby Hat
Topsy Top Knot Hat
Melika Baby Hat
Cabled Baby Hat
Bibi Baby Hat
Old Shale Lace Baby Hat
Ruffled Rosie Baby Hat
Ribster Baby Hat
Kensington Hats
ROMA Baby Hat
Jasmine Baby Hat
SOPHIE Baby Hat
Roman Stitch Baby Hat
Ben's Baby Hat
AMITY Baby Hat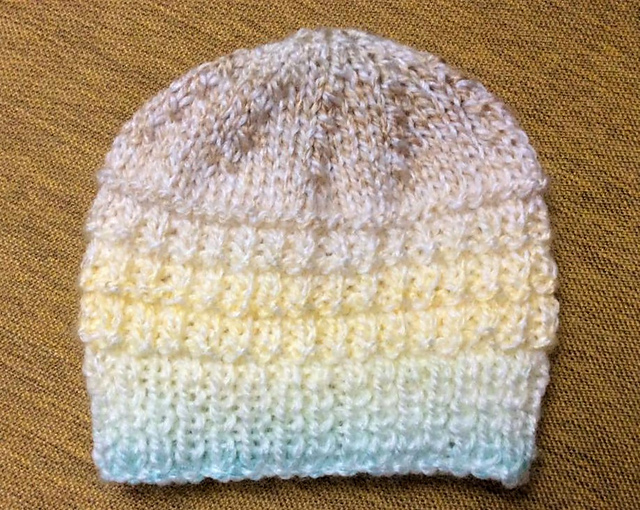 Grace Baby Hat
Marty Hat
Jack & Jill Baby Hats
Little Surprise Baby Hats
Julietta Baby Hat
GEORGIE Baby Hat
Cacey Baby Hats
I am happy for you to use my patterns for your own use or for charity donations.
In addition: You can gift or sell any finished items you make from my patterns.
However, please do not copy my patterns
Copyright © 2018 'made by marianna' All Rights Reserved
This pattern
(the information and photos) may not be copied or reproduced
or republished on another webpage or website.